Buy the license, use the content
Display Rights license and display video content to address timely topics, offer fresh perspectives, and inspire your key audiences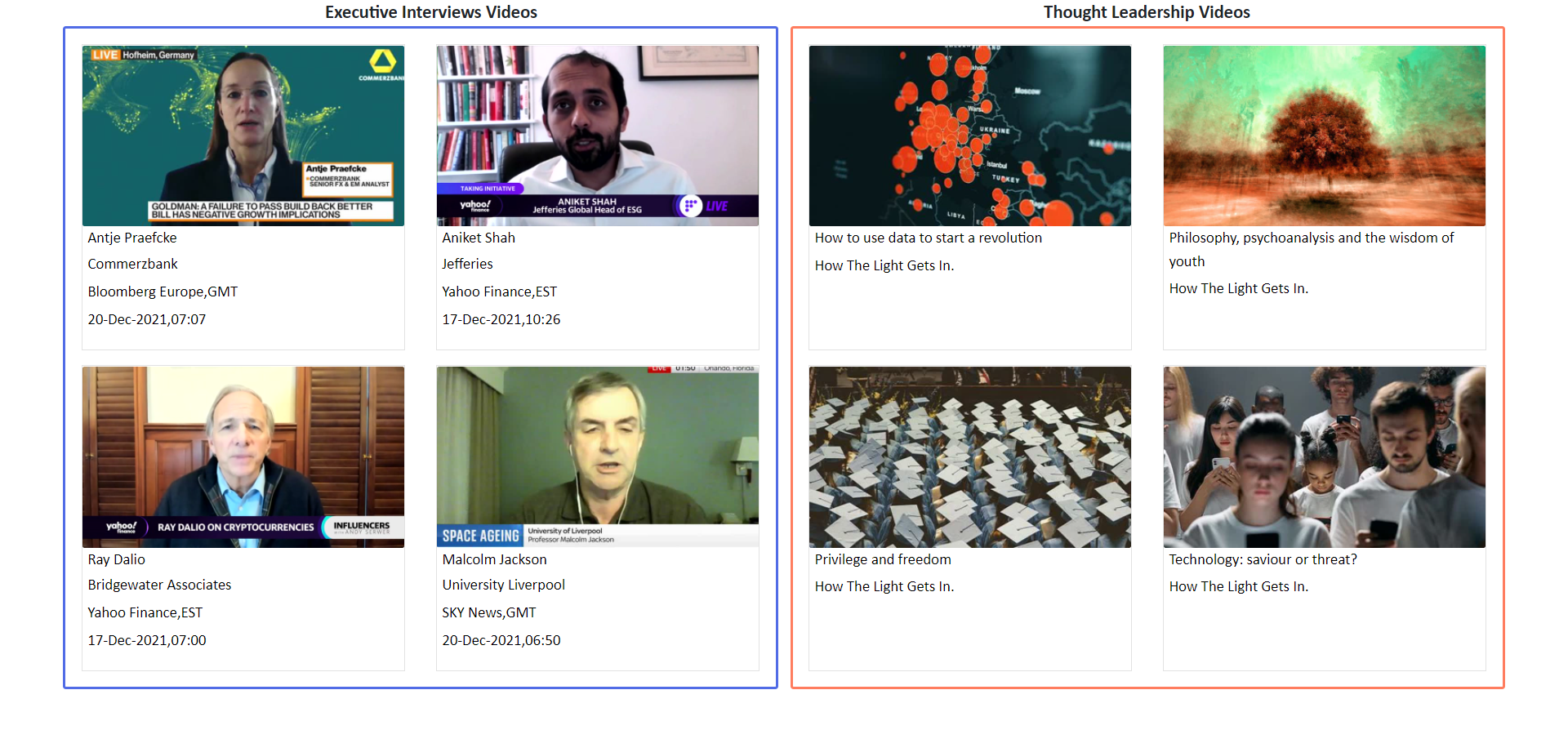 Access thousands of licensed videos from world-class creators
Executive Interview videos
I want to license news videos to 
demonstrate expertise and establish my organization
as a business leader in my industry
Thought Leadership videos
I want to view Display Rights thought leadership videos 
to empower the people in my company with knowledge
from influential, global leaders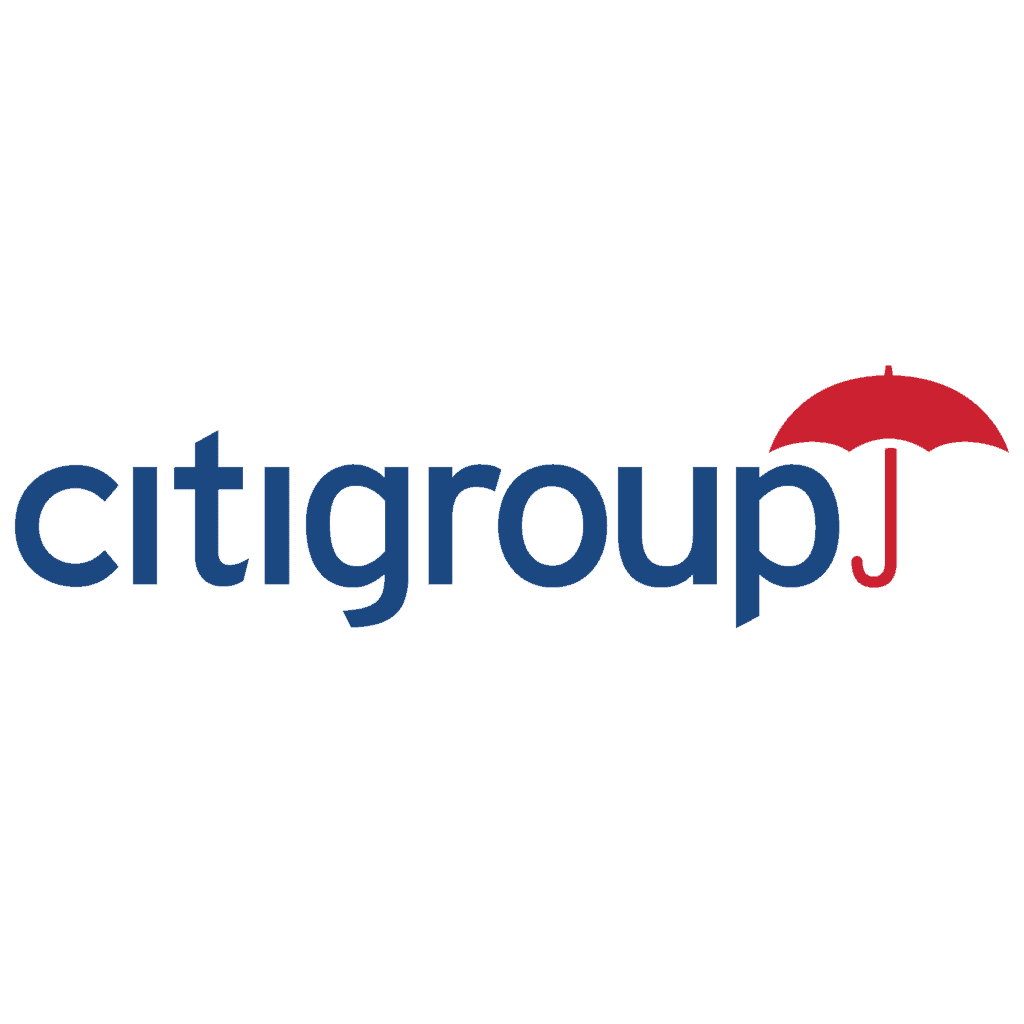 We think Executive Interviews' account managers are fast, on top of our latest broadcast worldwide and very professional!

We wholeheartedly embrace the value of online video, and your service helps us achieve that.

Video is a necessity, not just a luxury
The data is very clear: video needs to be a vital component of any organization's Marketing and Communications strategy
would rather watch a video than read text (WordStream).
use video as a marketing tool
(Hubspot)
is retained by viewers from video vs 10% from text (Insivia).
increase when a site uses video
(Conversion xl)
increase when adding video to emails
(HubSpot)
Benefits of using licensed Executive Interviews from Display Rights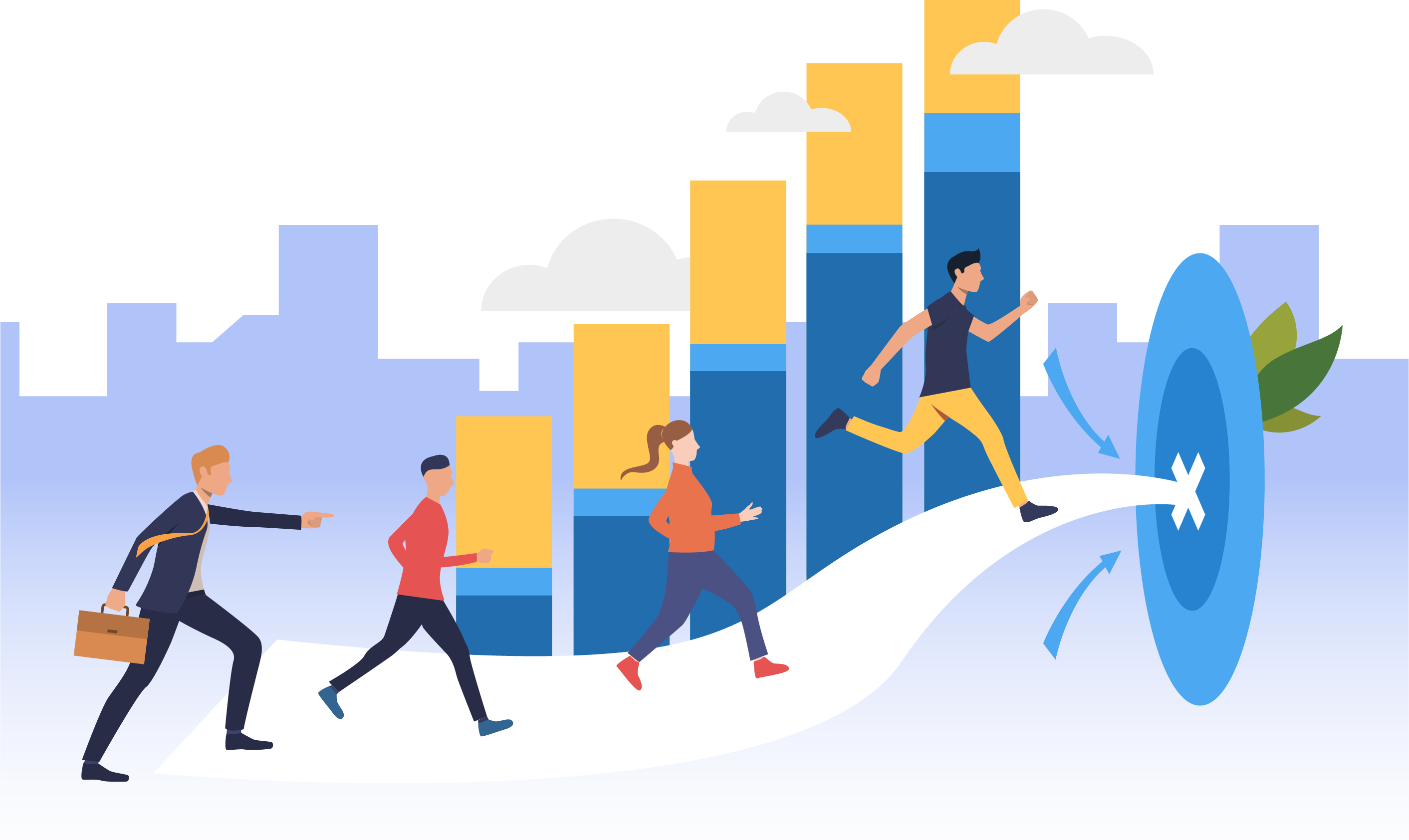 Publishing your interview on your company intranet, website, and approved social media sites 

captures and preserves the value of your television appearance

.
Publishing your interview online acts as a force-multiplier, magnifying the impact of the interview, extending its value across time, and 

delivers your message direct to your target audiences, ad free

.
Publishing your interview online allows your target audiences to 

watch the interview whenever they want

 and wherever they happen to be.
Publishing your interview online means you can 

share them via email, social media, website or Intranet

.
Publishing your interview online 

expands the reach of your brand

 and takes advantage of the prestige of having appeared on the best-known, most trusted, business news broadcasters.
Benefits of using Thought Leadership videos…
Forward thinking keeps you ahead of the curve,

 

otherwise you never know what's around the next bend.
Licensing  with content with Display Rights  means you and your company are

 

copyright compliant.
By licensing content that has already been created, you can begin using it within a few hours of ordering. 
Kick start your own discussions and events by using persuasive, challenging content to get participants thinking big.
Our content is from well respected, trusted content creators, meaning high production values and lots of trust in the message.
World renowned speakers such as Simon Sinek, David Attenborough, Elon Musk and Chris Hadfield ensure that your audience will stay engaged.

Both your company and employees can gain knowledge and insights from the world's largest organisations including Apple, Microsoft, NASA and Mastercard. Some of our content partners